Hey,
Decided to drop a bit of a visual queue here while I am building so that others can start thinking about implementation so long (as a visual queue helps a lot).
Uncertain how well my own approach would be, but it is something solong: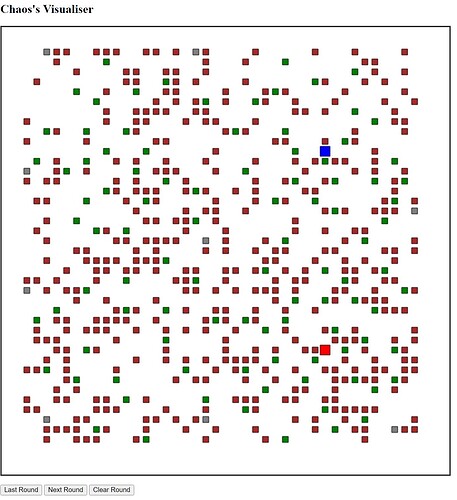 have not added any specific queues yet,
But red and blue is player
green is farm
brown is wood
gray is stone.
Maybe this gets a few users thinking solong.
Hopefully my visualiser is done this weekend.
Just depends on other responsibilities.
I am adding a few more elements and text labels tonight