TLDR: Hit two mud, but speed reduced by 3 stages.
So I might not be understanding the rules 100% surrounding speed and hitting mud, the screenshots below refers:
Player A is in the top set of lanes with its stats in red to the left.
Player A is traveling at a speed of 8. It turns right and hits two mud at 310 and 312 and a tweet powerup at 314. I would suspect that the speed would be lowered by two stages as follows: 8>6>5.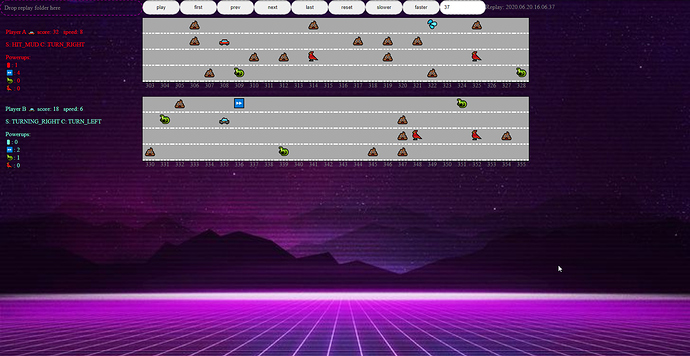 GlobalState.json confirming the initial speed of 8: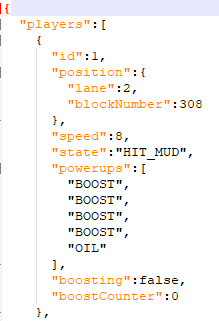 But the speed after hitting two mud is
3
, another reduction in speed: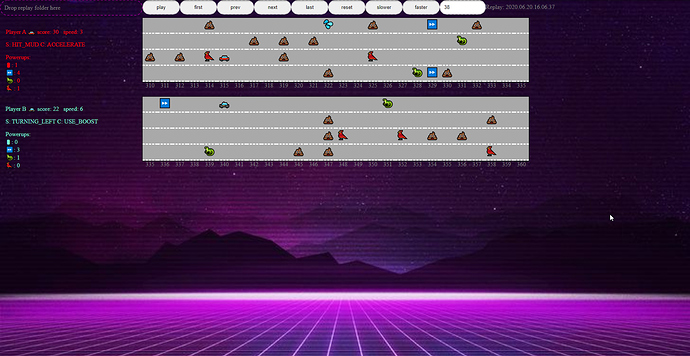 GlobalState.json confirming the resultant speed of 3 and the tweet powerup picked up: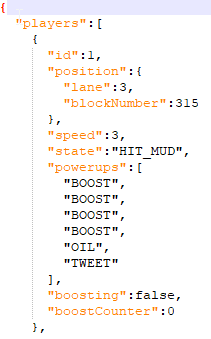 Anyone have a simple explanation of what is going on, what am I missing?