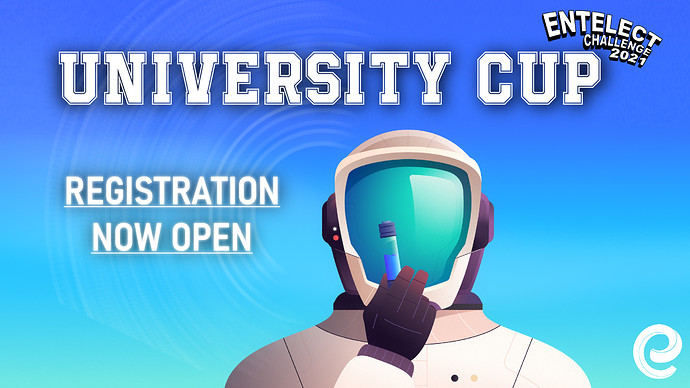 Hello there!!
University Cup registrations have opened! We are super excited to get the ball rolling with this year's Entelect Challenge.
You can register at Entelect Challenge 2021
After registration, you can begin forming and joining teams as you group up with your friends! Teams can be no more than 3 players and no less than 2.
In a small while we will make practice problems available so that you can get used to submission system as well as hone your coding skills.